We like to travel, but hey… who doesn't? But, whenever we go somewhere we found ourselves overwhelmed with recommendations from blogs, travel sites and friends.
We'd go with an impossible list of 'must-sees' and return home not having got close to seeing everything. #travelfail.
So, we created List Ten to remedy this FOMO.
List Ten is a simple travel idea. We talked with friends in some of our favourite cities and asked them to list their favourite ten things. That's it. So, when you go there, just check off the ten things on our list and you'll go home happy.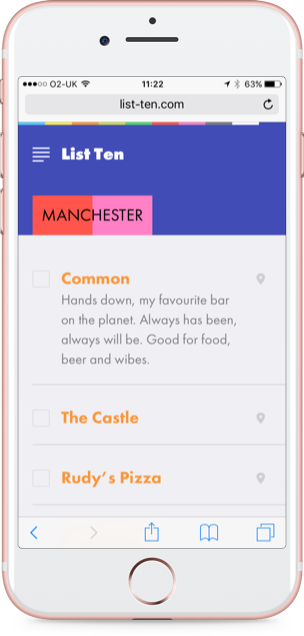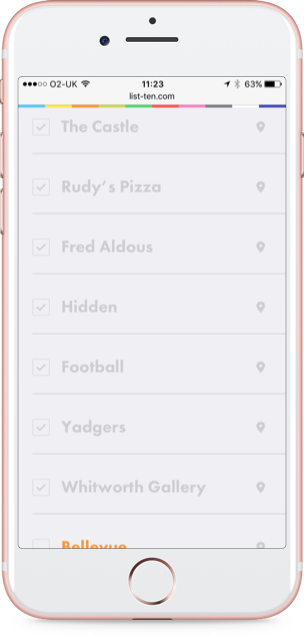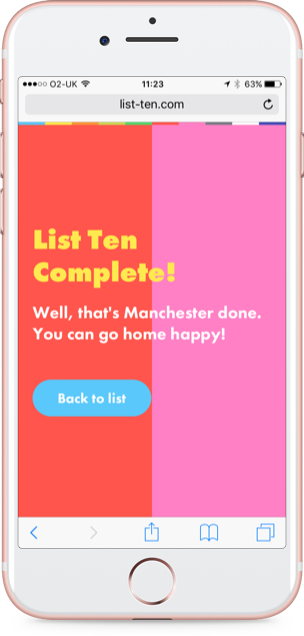 List Ten is a fully responsive web app – looking and working great on all devices (with some nice interactive easter eggs to find 😉).
We've built in some nifty caching (Local Storage List Caching, to be precise). This means the places you visit will still be checked off next time you visit the site. We've also sprinkled some Ajax magic when navigating between lists (using the browser's History API).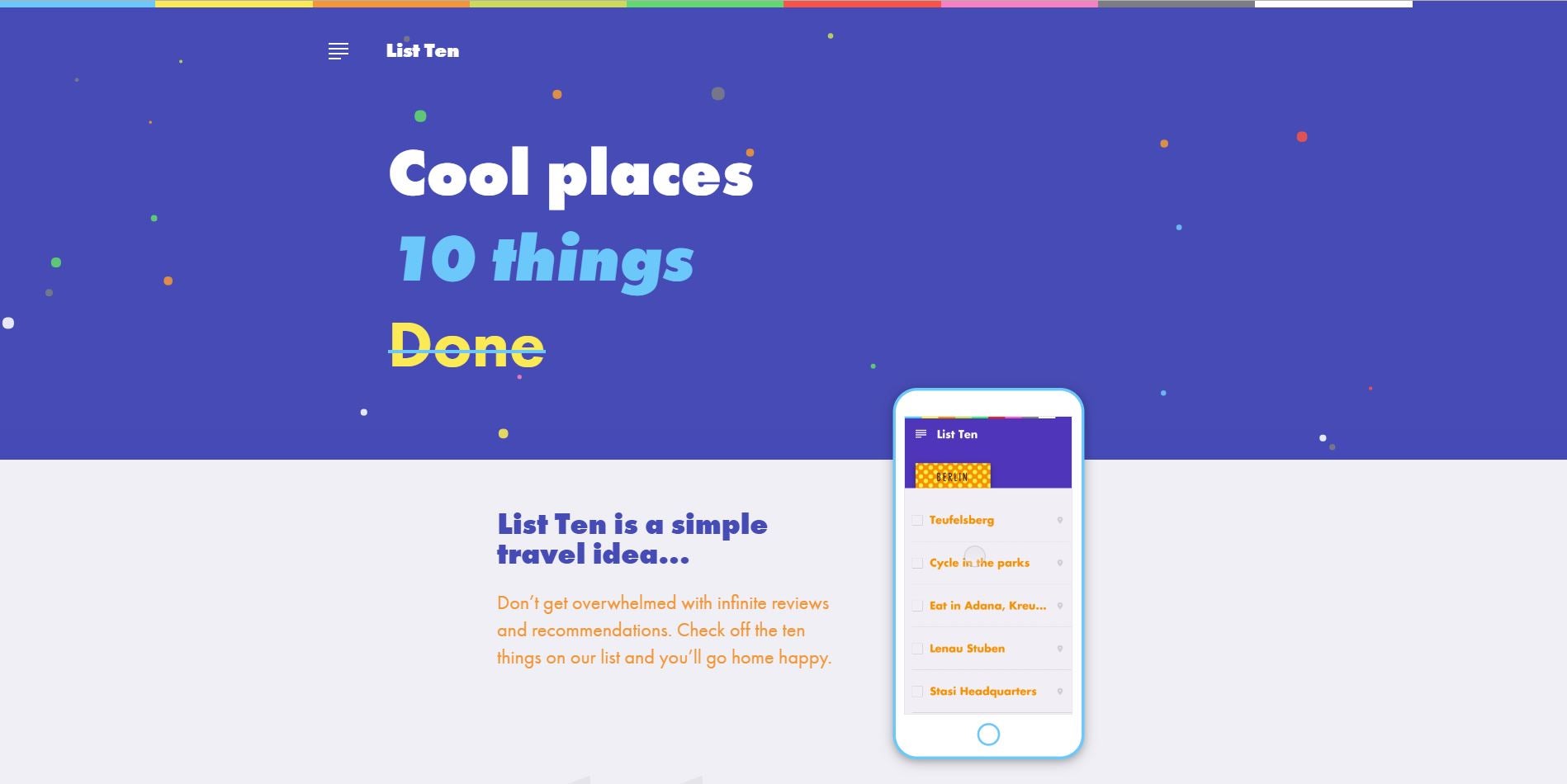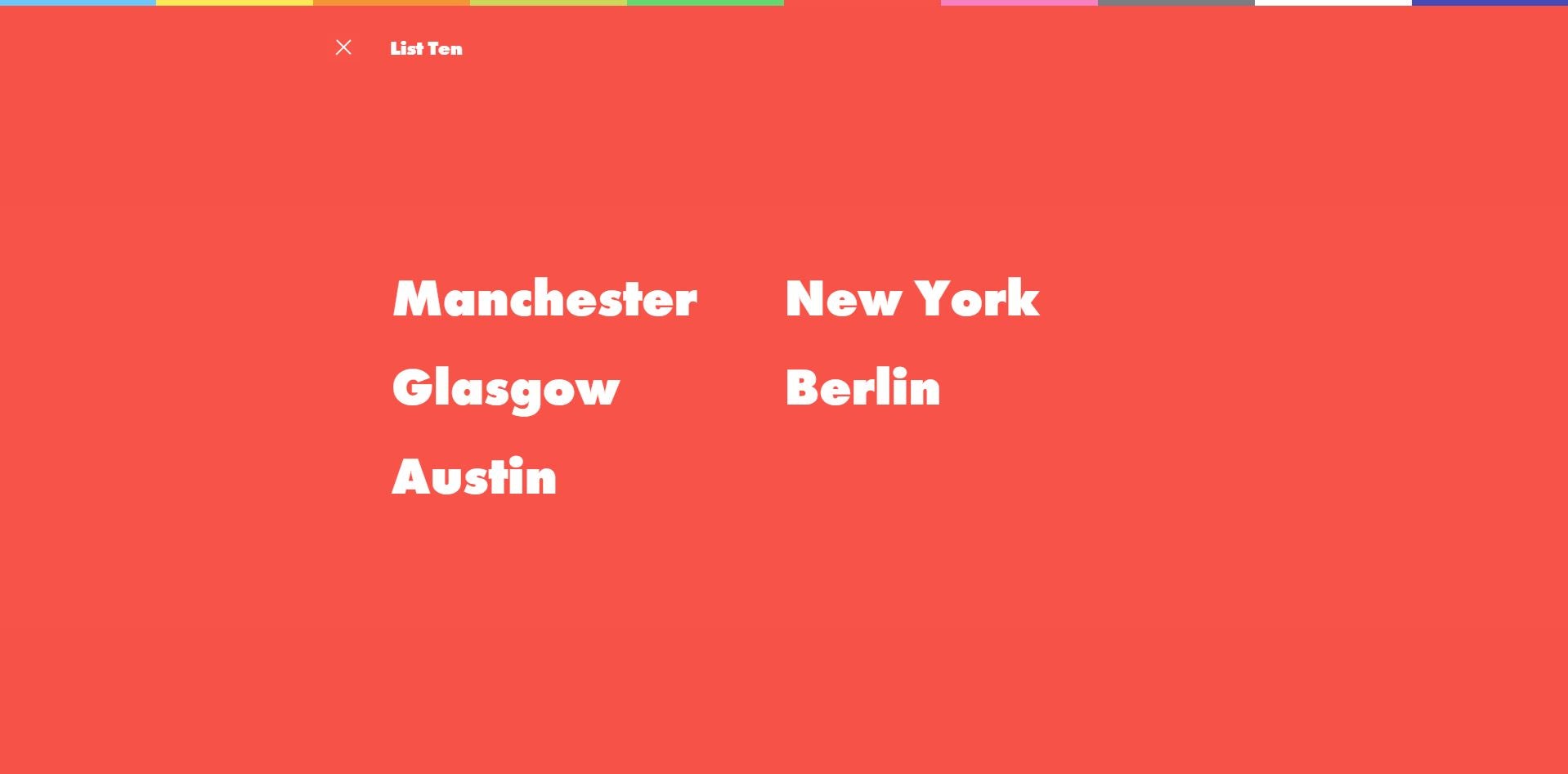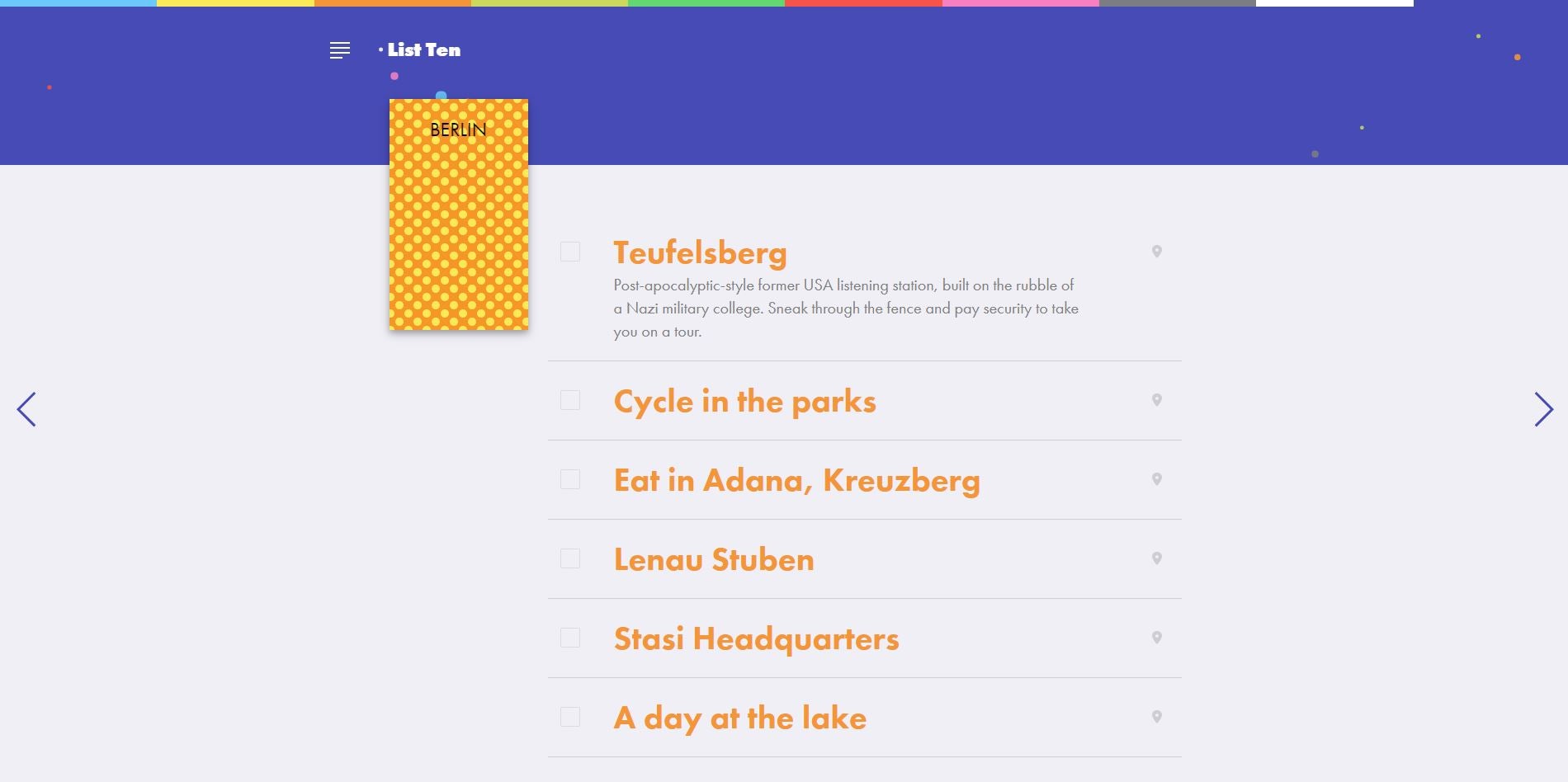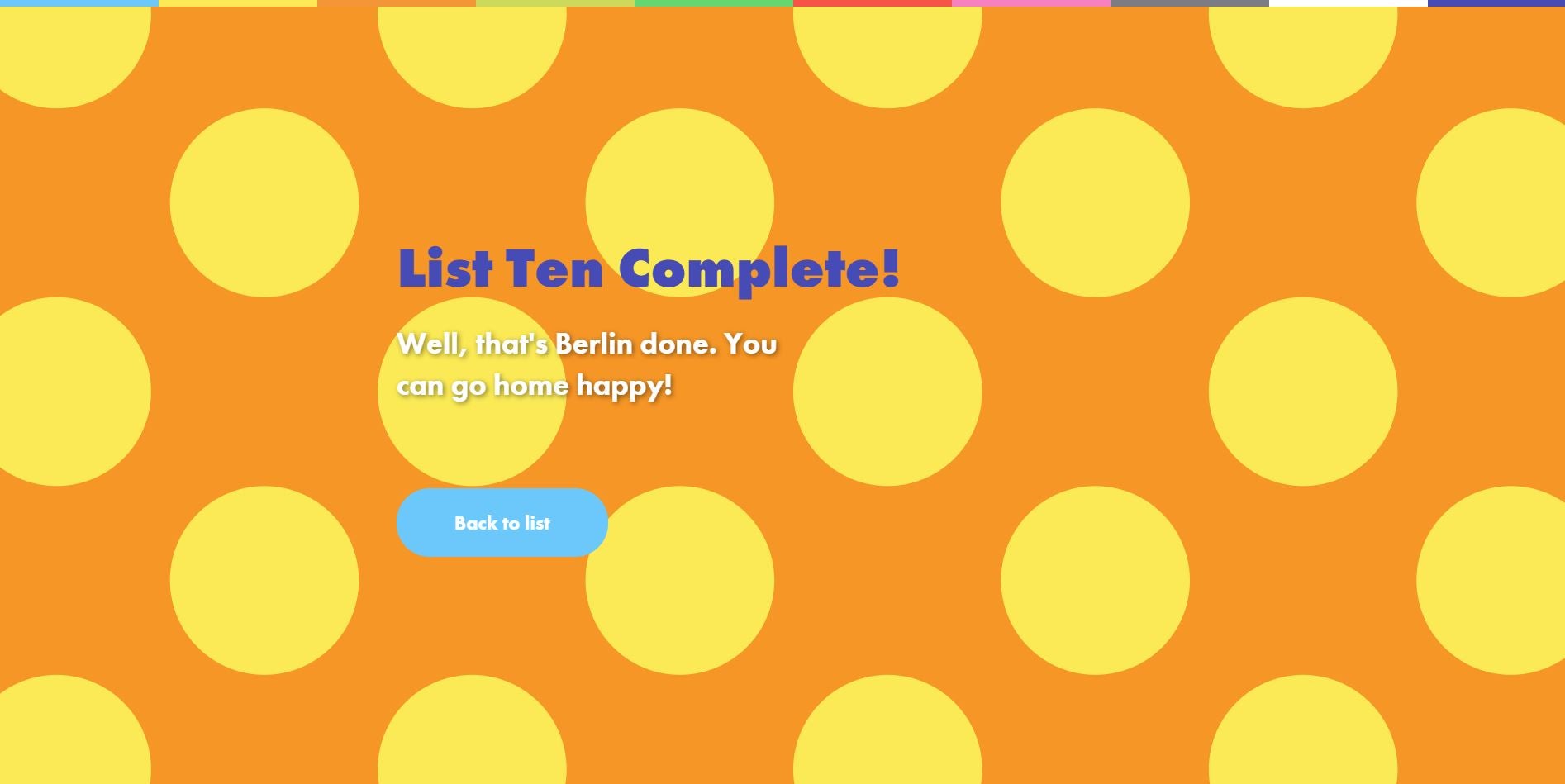 So, basically… these screenshots don't do it justice 😂. You're better off packing you bag for your next trip, and don't forget to take List Ten with you.